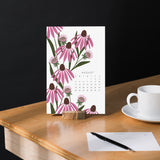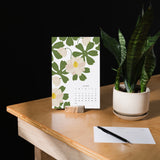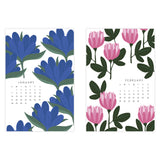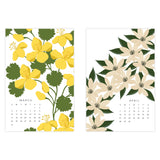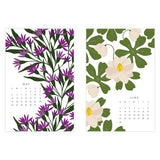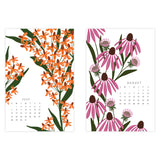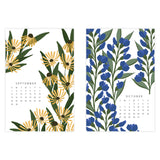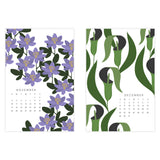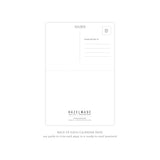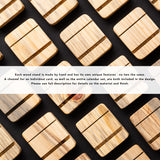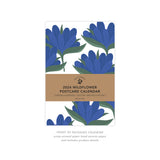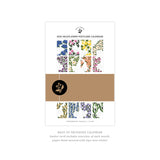 ShopHazelmade
2024 Wildflower Postcard Calendar
SKU: CAL-24-WF-WOOD
PRODUCT DETAILS:

12 Original Wildflower Illustrations
6" x 9"

12 Calendar Flat Cards

Postcard Printed on Backs

Trims to 4" x 6" Postcard


™

Flat Printed
Thick, Smooth, 120# White Paper (FSC Certified Recycled)
Reclaimed Wood Stand, Natural Beeswax Finish, Handmade

Plastic-Free

Midwest Made / USA Made
OPTIONS:
Choose to purchase this calendar with its handmade wood stand, or if you have already purchased a past calendar of mine you can select to purchase a refill only without the wood stand.

DESIGN DETAILS:
This calendar features 12 original illustrations hand drawn by me, Susan Hazel Rich. The designs are printed on bright-white, ultra-thick matte paper, selected for its quality and absorbent writing surface. Each calendar page trims down to a ready-to-mail postcard™, see photo for the back design. The paper is manufactured in the USA with 100% renewable green energy and post-consumer fiber, processed without chlorine and meet the mark of responsible forestry.
Each wood stand is carefully handcrafted in Colorado from Beetle Kill Pine. Millions of acres of pine  in the Western U.S. fall victim to the mountain pine beetle every year. If this "dead standing timber" is harvested within 5 years, these trees can still be used as lumber. If not harvested, these trees become fuel for forest fires. Beetle Kill Pine has unique blue "veins" and often a wide range in tints from green to yellow to blues. The appearance is not perfect, which is why it's often overlooked but exactly why I was drawn to it. I think these inconsistencies are part of the story and a way to lessen the impact of my project through conscious material choices. The wood stands are sealed with a natural beeswax finish.
MIDWEST MADE QUALITY:
This piece was designed and finished in the Hazelmade studio, located in Kent, Ohio USA. My finishing process is done entirely by hand and includes carefully inspecting each piece for exceptional quality, precisely assembling, delicately folding, and packaging. Professionally printed in the Midwest USA, all product materials are USA made or sourced.
PACKAGING:
Plastic-free packaging

Wrap-around paper packaging band to secure pages
Back card shows calendar pages and details
Wood stand comes on the side
Color may vary slightly from website to the printed product
WHOLESALE + BULK ORDERS:

Copyright Hazelmade 2014-2023, All rights reserved.