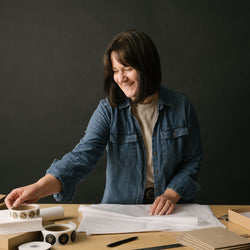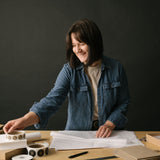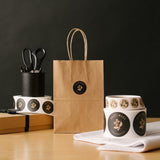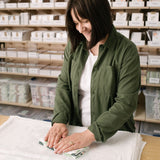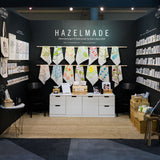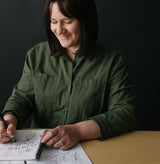 ShopHazelmade
Small Business Consultation Session
These sessions are designed to talk through your unique questions, challenges, and goals as a small business owner or creative entrepreneur. This is a one hour private consultation session with me, Susan Hazel Rich, the founder and creator of Hazelmade. Together, we'll define goals, talk through hurdles, and map out a clear plan for your path forward. 
This Session is Ideal For Individuals Who Are:
Looking to Start OR Grow a Product-Based Business
Interested in Selling Wholesale
Considering Trade Show Exhibition
Seeking Guidance in Branding, Naming or Logo Design
Looking for Product Line, Catalog or Portfolio Reviews
Wanting Help with Cold Calls, Outreach and Marketing
After purchasing this listing, I will reach out to schedule a date and time that works for you. These sessions are held remotely by video chat. You'll receive a questionnaire prior to your session to help guide our conversation and allow me to prepare any custom resources for the session.

This Listing Includes:
30 Minutes Pre-Planning by Susan + Custom Questionnaire

1 Hour Private Session with Susan Reviewing Your Topic of Choice
30 Minutes of Followup by Email from Susan to Check Progress 
Students are Required To:

Reply to Scheduling Email Within 2 Business Days

Complete Questionnaire Within 3 Business Days
Arrive On Time to Video Chat
No Refunds for No / Late Shows on Any of the Above
Other Details:
Please note these are virtual sessions held by video chat. For the best experience I recommend using a quiet space to avoid distractions. Please ensure you are using an adequate wifi connection to avoid delays or interruptions.

Meet Your Advisor:
Susan Hazel Rich launched Hazelmade in 2014 as she transitioned away from a career in graphic design and dedicated her time and resources to developing a business that would allow her creative growth and room to craft products that would connect customers to their loved ones. Since the start, Hazelmade has been a self-sustaining business, which now resides in a commercial studio space in Downtown Kent, Ohio. The team has grown from just Susan to a team of assistants who help carefully package and ship orders. The brand's reach is worldwide, with thousands of retail customers and more than 400 shops carrying the products. Susan has been recognized as a top designer within her field by local and national organizations, including the Urban Institute of Contemporary Arts, the City of Kent, the National Stationery Show, and NYNow. Hazelmade has been featured in publications such as Stationery Trends, Ohio Magazine, Cleveland Magazine, Grand Rapids Magazine, Public Utility, and Anthony Thomas Advertising.
Cancellations and Refunds:
Please cancel by email at least 72 hours before your scheduled session. Refunds are offered on a case-by-case basis for cancellations received 72 hours or more in advance of your scheduled start time. Any cancellations received between 24-72 hours before the meeting time and no-shows will not receive a refund. If I have to cancel, you will be given a full refund. Your purchase of this listing serves as agreement to these terms.
Disclaimer:
I reserve the right to cancel at any time. In an effort to provide the most valuable feedback, service and guidance, I may elect to cancel a session if I do not feel I am able to provide adequate service. As a matter of privacy, I am not able to share any contact information of my partners, clients, or industry contacts. I am not an attorney, accountant, or tax professional. The advice and information I provide is based on my experience as a business owner and marketing and design professional, not as an attorney or other licensed professional.


Please reach out with any and all questions prior to booking your session. Email me at info@shopHazelmade.com